As technology changes rapidly in the entertainment world, this series of photographs explores one of the last remaining film theatres in Canada, which has been in operation for over 60 years by Vern and Gladys Flaherty.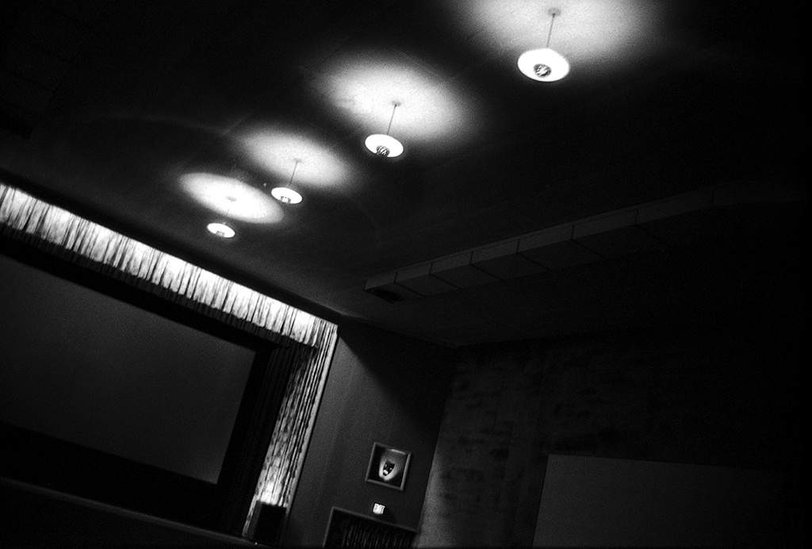 Inside of the Strand Theatre
Gladys friend collects tickets, while a young worker waits for those with tickets to show up.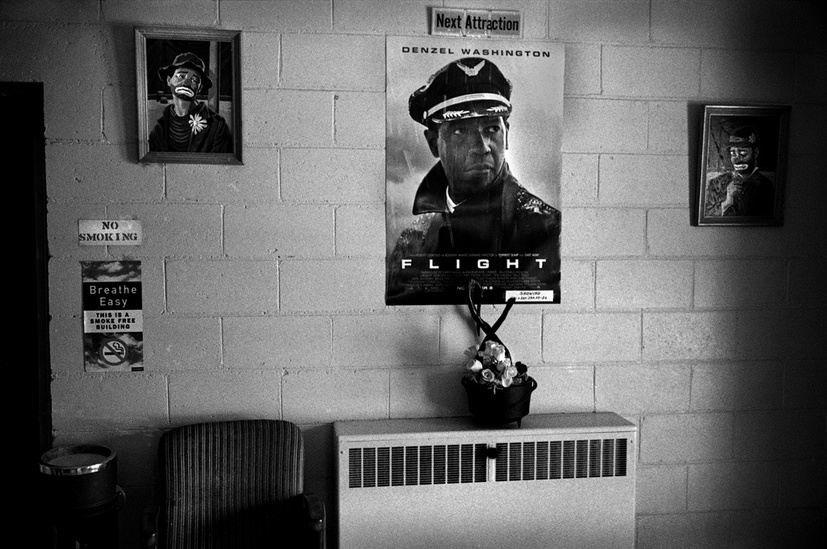 A poster for a new film sits among old decor and furniture of this 60 year old theatre.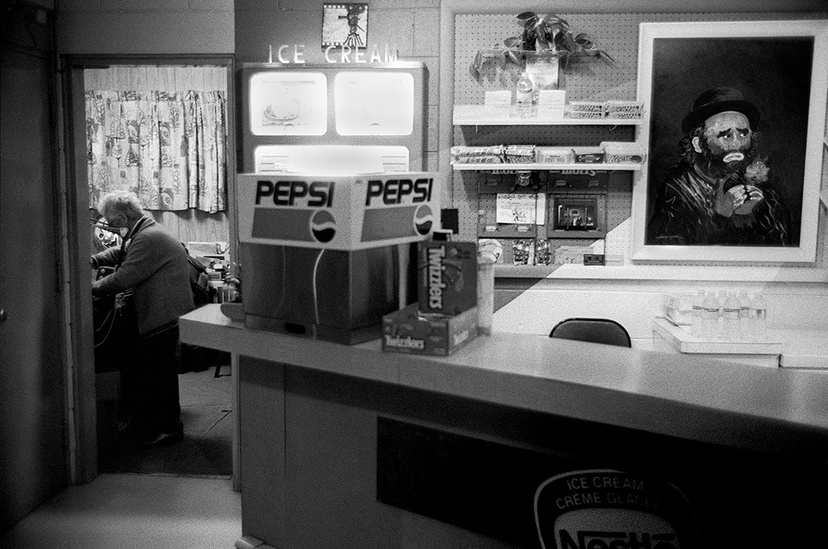 Gladys gets some paperwork organized in the office.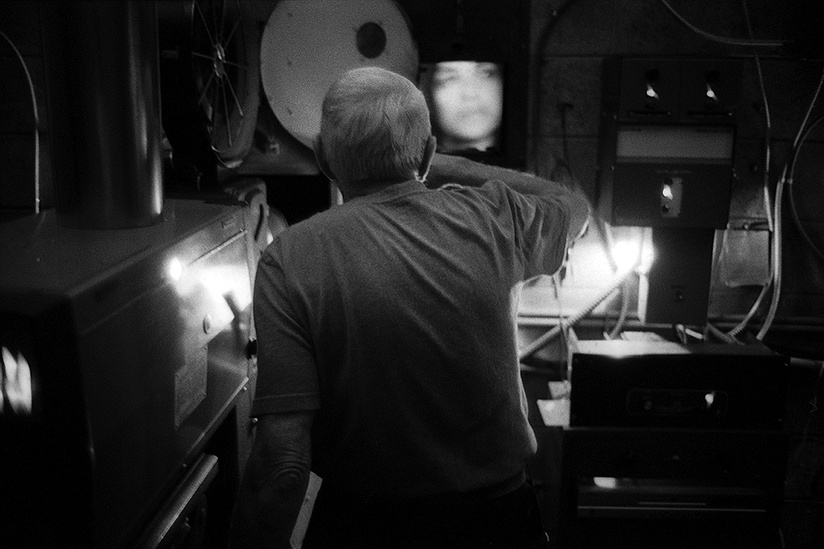 Vern watches the film beside his projector. He has watched hundreds of films through this little window.
Vern loads a new reel of film into a projector. As the industry phases out film, he worries that he will have to close the theatre.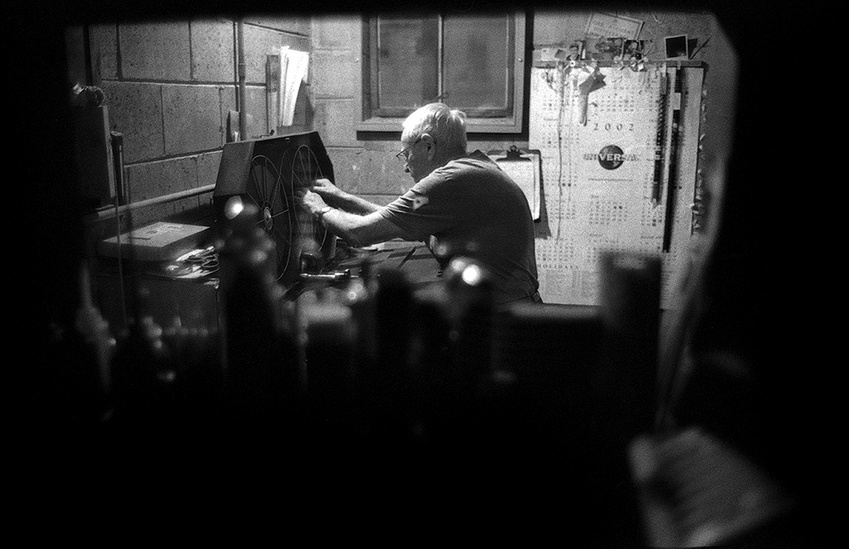 Vern gets a reel ready for the projector.
Gladys grabs some old polaroid photographs of Vern and his motorcycle.
Vern stands for a minute in contemplation while talking about the uncertain future of the theatre.